K-Kontrol's fan speed control products are the perfect addition to make sure that your fan is running exactly how you need it to. To make it even easier to use, you can use one of a variety of different mounting options. One of the most common and effective places people set up their new fan speed control is with a wall mount.
Click here to purchase a K-Kontrol fan speed control thermostat today!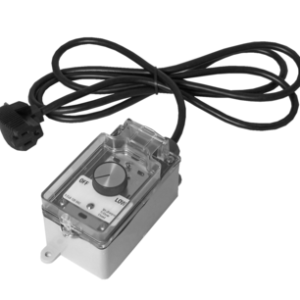 You might wonder why a wall mount is the most common and effective spot for your speed controller. For one, this location works with any of our products, regardless if it uses a piggy back plug or if it's directly wired. With your speed controller mounted on the wall, it will provide you with an easy-to-access spot to adjust the fan's speed on an as needed basis. It will be in the proper space that will allow the thermostat to function exactly how it's needed.
When mounting your fan speed control wall mount, it is important to make sure it is not in direct sunlight or near an air exchange. This will ensure that the thermostat is accurately reading the rooms temperature. With these points in mind, creating a comfortable home environment has been easier!